WFH Tips
12 Strategies for Managing Personal and Professional Life While WFH
Discover 12 strategies to achieve the perfect work-life balance while WFH, from setting routines to self-care tips. Master remote work and enjoy life too!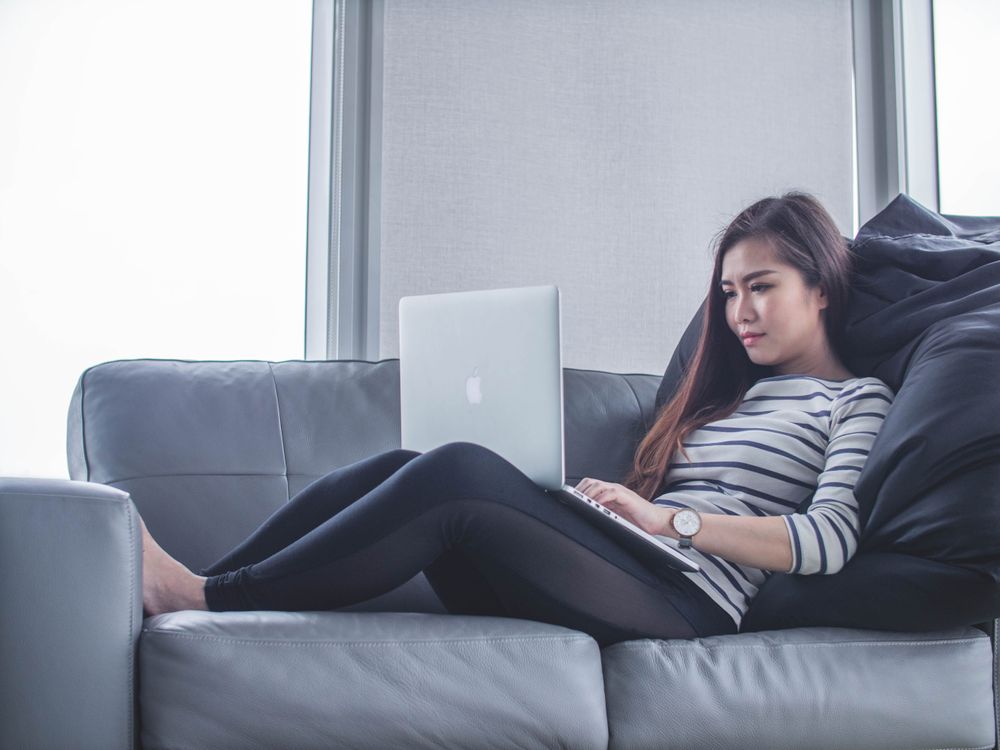 Looking for Setup Ideas?
Check out our curated list of awesome desk setups!
Find Ideas
Working from home (WFH) has become the new normal for many of us. While it certainly comes with its perks (hello, pajama days!), it can also present unique challenges when it comes to managing our personal and professional lives. How do you find that sweet spot between productivity and self-care? Worry not, fellow remote warriors! We've got you covered with 12 strategies to help you strike the perfect balance between work and life, all from the comfort of your own home. Let the juggling act begin!
What is WFH (Working From Home)?
Before diving into the strategies for managing personal and professional life while working from home, let's take a moment to understand what WFH actually means. WFH, or "Working From Home," refers to the practice of performing work-related tasks remotely from one's own residence instead of commuting to a traditional office or workplace. The rise of remote work has been fueled by advances in technology, as well as the ongoing global pandemic, which has forced many companies to adapt to new ways of operating.
The appeal of WFH is apparent – no more long commutes, the ability to work in comfortable clothes, and increased flexibility in managing personal responsibilities. However, the blurring of lines between work and home life can make it challenging to maintain a healthy balance between the two. With the right approach, though, you can enjoy the perks of remote work while still achieving a harmonious work-life balance.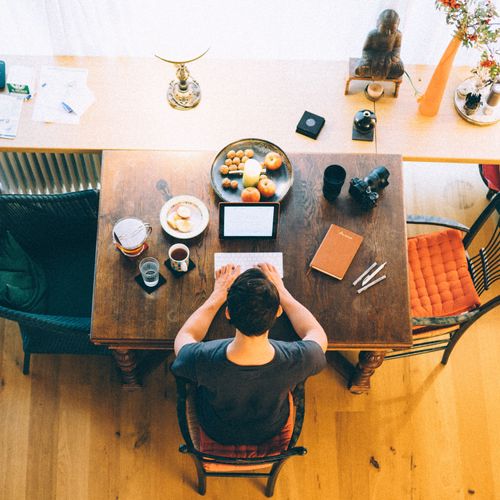 1. Establish a Dedicated Workspace
One of the key steps to achieving work-life balance while WFH is setting up a dedicated workspace. It doesn't have to be a fancy home office (though that would be nice, wouldn't it?). A simple desk in a quiet corner will do the trick. Creating a designated area for work will help you mentally separate your professional and personal life, allowing you to focus better and avoid distractions.
Additionally, make sure your workspace is comfortable and ergonomically designed. Invest in a good chair, proper lighting, and any necessary accessories, such as a monitor riser or keyboard tray. Not only will this help you stay focused and productive, but it'll also prevent those pesky aches and pains that can come from hours of hunching over your laptop on the couch.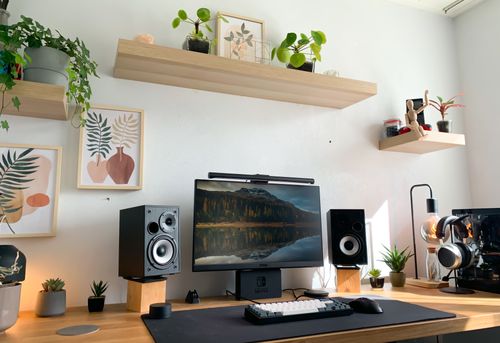 If you're struggling to find ideas for a functional and productive workspace, check our our gallery of desk setups.
2. Set a Routine and Stick to It
Ah, routines – love 'em or hate 'em, they're crucial for managing your time effectively. Establish a consistent daily routine, complete with designated work hours, breaks, and personal time. This will help you maintain a healthy work-life balance and ensure you don't end up burning the midnight oil or binge-watching your favorite show when you should be working.
Remember, consistency is key. Try to wake up and start your workday at the same time each day, and establish a regular bedtime to ensure you're getting enough sleep. Don't forget to incorporate exercise and hobbies into your routine, too – they're essential for maintaining your mental and physical well-being!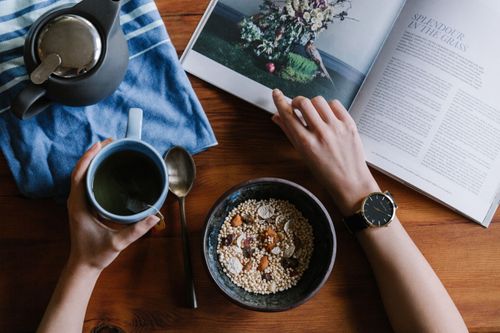 3. Prioritize Your Tasks
Not all tasks are created equal, so make sure to prioritize your to-do list. Start by identifying your most important and time-sensitive tasks, and then tackle them during your most productive hours. This way, you'll feel more in control of your workload and can allocate sufficient time for both work and personal activities.
Consider using productivity techniques like the Eisenhower Matrix or the Pomodoro Technique to help you prioritize and manage your tasks more effectively. Breaking your work into smaller, manageable chunks and focusing on one task at a time can significantly improve your productivity and overall work-life balance.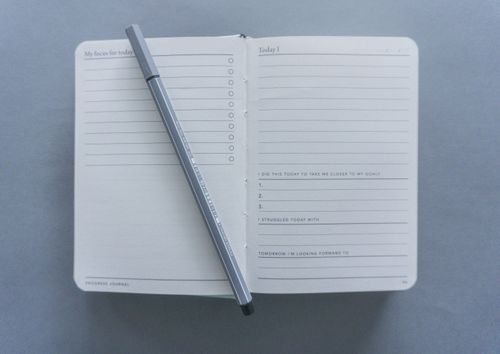 4. Set Boundaries with Family and Friends
It's important to communicate with your family and friends about your work-from-home situation. Set clear boundaries, and kindly let them know when you're unavailable for chats, errands, or impromptu hangouts. Trust us, your focus (and sanity) will thank you.
Also, try to establish some "off-limits" zones in your home – areas that are designated for work and should be respected by others. This can help create a physical boundary between your personal and professional life and minimize interruptions during your workday.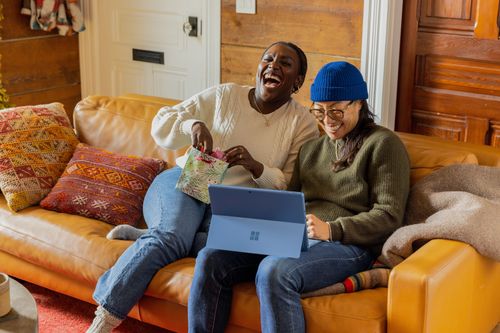 5. Embrace the Power of "No"
As much as we'd like to be superheroes, we can't do everything (shocking, right?). Learning to say "no" to additional tasks or requests when you're already swamped is essential for maintaining a healthy work-life balance. Remember, it's okay to prioritize your well-being and avoid stretching yourself too thin.
Don't be afraid to delegate tasks when appropriate, both at work and in your personal life. Sharing responsibilities can help ease your workload and allow you to focus on what's most important, ultimately leading to a more balanced and fulfilling life.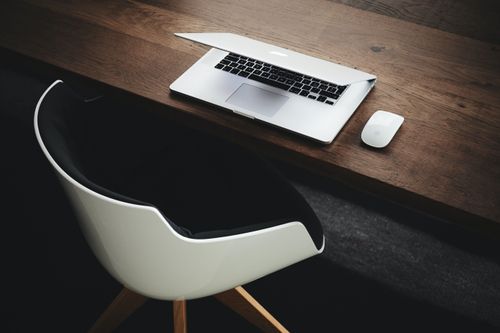 6. Schedule Regular Breaks
No one can work nonstop without losing steam (or their mind). Schedule regular breaks throughout the day to recharge your batteries, stretch your legs, and give your brain some much-needed rest. Plus, who doesn't love a good coffee break? ☕️
Taking short, frequent breaks throughout the day has been shown to improve focus, creativity, and overall well-being. Consider stepping away from your desk for a quick walk, practicing a short meditation, or even doing a quick workout to re-energize both your body and mind.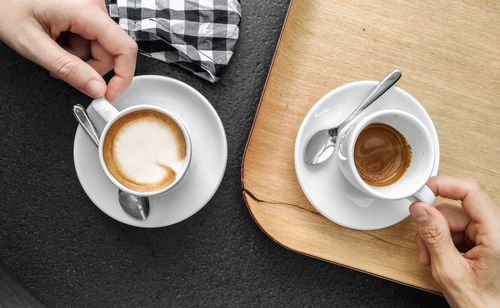 7. Stay Connected to Colleagues
Working remotely can sometimes feel isolating, so make an effort to stay connected with your colleagues. Regular check-ins, virtual meetings, and the occasional watercooler chat (yes, even virtual ones) can help you maintain a sense of camaraderie and keep your professional life separate from your personal life.
Don't forget to engage in virtual team-building activities, too. Online games, happy hours, and lunchtime catch-ups can strengthen team bonds and help you feel more connected to your coworkers, even if you're miles apart.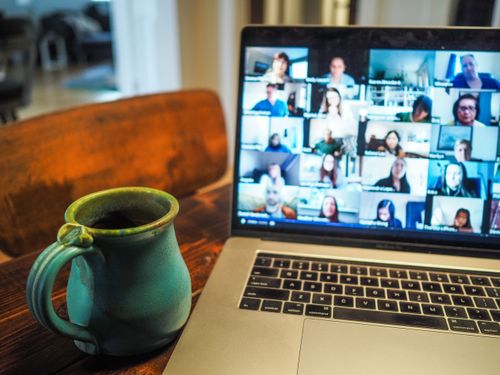 8. Make Time for Self-Care
It's easy to neglect self-care when you're juggling work and personal responsibilities, but it's essential for maintaining a healthy work-life balance. Schedule regular "me time" to relax, unwind, and recharge your batteries. Whether it's taking a bath, reading a book, or simply enjoying a cup of tea, carving out time for yourself is crucial for overall well-being.
Remember, self-care isn't selfish – it's necessary for maintaining your mental and physical health, which ultimately benefits both your personal and professional life.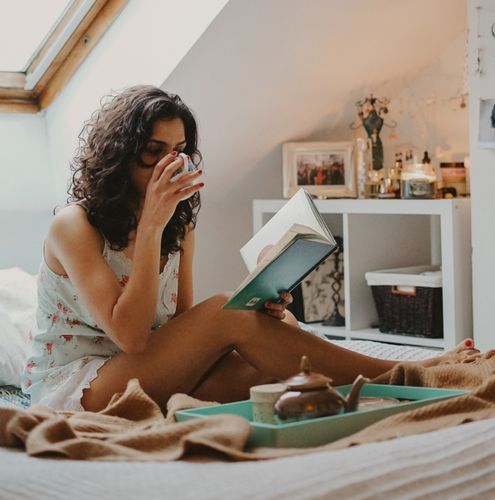 9. Get Moving
Physical activity is crucial for maintaining your health, reducing stress, and improving your mood. Make time for regular exercise, even if it's just a quick walk around the block or a short workout at home. Not only will this help you feel more energized and focused, but it'll also provide a much-needed break from the screen.
Consider incorporating movement into your workday, too. Stand up and stretch, take a short walk during a conference call, or even try a standing desk to help prevent the negative effects of sitting for extended periods.
10. Disconnect from Technology
In today's digital age, it's all too easy to become glued to our screens 24/7. However, it's essential to disconnect from technology and give our brains a break from the constant barrage of information.
Set boundaries for your screen time, both during and outside of work hours. Consider implementing a "tech curfew" in the evenings to help you wind down before bed and improve your sleep quality. Your brain (and your eyes) will thank you.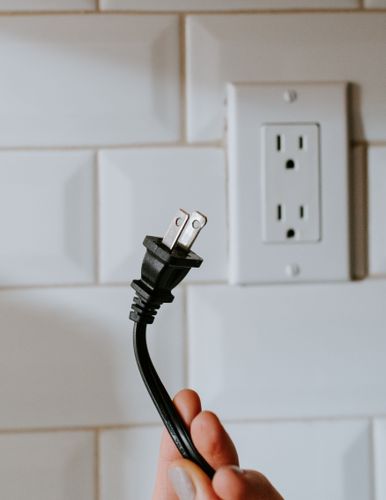 11. Plan Your Meals
Eating well is essential for maintaining your health and energy levels. However, when you're working from home, it can be all too easy to fall into the trap of snacking on unhealthy foods or skipping meals altogether.
Plan your meals in advance to ensure you're fueling your body with nutritious, balanced meals. Consider meal prepping on the weekends to save time during the workweek or even scheduling a virtual lunch with colleagues to make mealtime more enjoyable and social.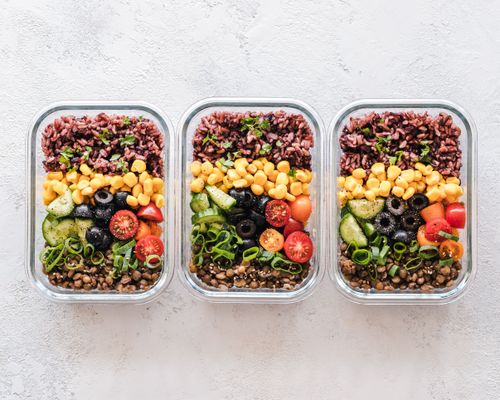 12. Celebrate Your Achievements
Finally, don't forget to celebrate your accomplishments, both big and small. Acknowledging your hard work and progress is important for maintaining motivation and a positive outlook on your work-life balance.
Set aside time each week to reflect on your achievements and recognize your successes. Whether it's completing a major project, meeting a personal goal, or even just getting through a particularly challenging week, taking the time to appreciate your efforts can help boost your self-esteem and make the juggling act of work and personal life feel more manageable.
You might even consider sharing your accomplishments with your colleagues, friends, or family. Celebrating together can foster a sense of community and support, making your achievements feel even more rewarding.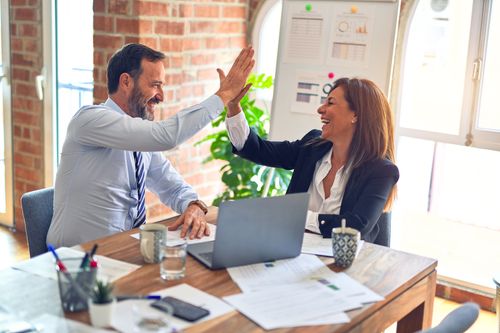 Finding the perfect work-life balance while working from home may seem like a daunting task, but with the right strategies in place, it's entirely possible. By establishing a dedicated workspace, setting boundaries, prioritizing self-care, and implementing these other helpful tips, you can create a healthy and fulfilling balance between your professional and personal life. So go ahead, embrace your inner remote work warrior, and conquer the WFH world with confidence and ease! 🎉