Article Contents
Home Office Tips & Guides
See a plethora of articles that will elevate your desk setup or home workspace to the next level!
Find Ideas
A great small workspace for almost any work endeavour. The setup sticks to an honest white and black color palette, resulting in a eye-catching modern look. The texture in the wall behind makes the ultrawide montior and other equipment stick out more, it helps bring depth and texture to the overall design. The setup have too many components, and all of the equipment excluding the wall texture (and the graphics card for those with a keen eye), are relatively affordable.
Curved Ultrawide Monitor Benefits
The large ultrawide monitor is not only great for the overall aesthetics of the setup, but is actually ergonomically beneficial. The curved appearance of the monitor helps to reduce eye and neck strain, allowing for a wider peripheral view of windows, compared to a setup with multiple monitors. The monitor is also mounted to the wall, and it's placed at a good height for ergonomics. It's important to ensure a mounted display is set to the correct height, it should be placed at eye level, to reduce neck pain.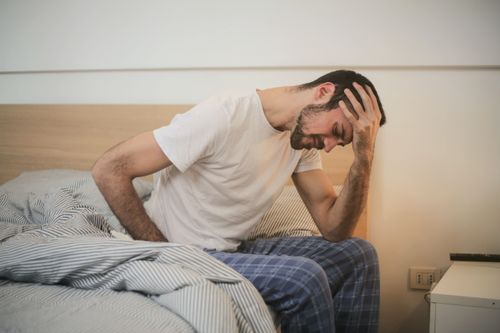 Overall, this setup is a very simple yet attractive workspace. Despite having a small color palette, the creator of this setup managed to design a great minimalistic workspace that I'm sure they're very happy with. The products featured in the image are all great quality and durable. They all share a clean and modern design, that compliment the workspace very well. If you're looking to purchase any of the peripherals or equipment in the image, check out the Product table below.
---
Featured Products Table
The products featured below are all of the products from the image of the setup that we thought would be useful to annotate. Please note many of the links are affiliates, allowing us to continue funding the development and continuation of Desk Setups.